Roper and Son have come a long way in recent years, taking huge steps forward in transforming their business into a highly sustainable operation. The team have a great deal of focus on protecting the future and have a strong appetite for information and knowledge on how to improve on current growing practices.
Owner, Lance Roper is driven by the desire to have a successful family business and enjoys involving sons Lincoln and Douglas, while also working closely alongside operations manager, Brendan Herries.
Located in Lincoln and Darfield in Canterbury, they are one of the largest peeled red onion growers in New Zealand. Roper and Son also recently took over orders for Nelson based grower, Dalquharran following the retirement of owners, Peter and Pauline Sutton.
The 200-hectare farm also produces pumpkin, beetroot and a range of vegetable seeds.
"Our business has been built around the quality of our peeled red onions," says Lance. "They make up around 93% of our business."
A lot has changed since Lance started the business in 1991, the same year he became an MG Marketing grower-shareholder.
"Farming is not what it used to be," says Lance. "It's really technical and there's a lot you need to be across."
"There's more technology, different chemical management, and as a business we have a greater drive towards sustainability."
In addition to significant planting and new technology, they have invested in a unique water treatment system which has had a positive impact on their farm.
"The area where the pumpkin gets washed there was a lot of dirt that was heading straight into the drain," says Brendan. "So, we came up with a solution to direct the water into a large pond where all the sediment filters out."
"The water is slowed down and the sediment remains in the pond with fresh, clean water going out. We've also added native plants to help slow the water down and also aerate it."
Roper and Son was one of the first vegetable growers to have a Farm Environment Plan in place which includes planting over 2,000 trees.
"One of our biggest projects was shifting most fences 1.2 metres in and adding a bunding to reduce spray and dust drift," says Lance. "We've also added native trees to enhance stream margins and improve the habitat with some areas fully fenced off."
"Following our farm environment audit, we achieved three 'As' and we are pretty proud of that."
"Part of it is making sure we look after our brand - we want our customers and consumers to seek out the Roper name. We've made huge progress by continually looking to improve and the future is about capitalising on it."
They are also in discussions with Lincoln University about becoming involved in their Energy Farm Project.
"We've met to talk about how we can use our waste streams to make energy, including onion and pumpkin skins," says Lincoln. "We've undertaken some initial tests and it certainly looks promising. As a business we're looking to be carbon neutral and this could be one of the projects that supports us to get there."
"A big part of our sustainability programme is formalising a lot of what we do," says Brendan. "It's easy to say your water looks cleaner but if you're serious you need to put measures against it. By documenting it all we can see we are improving and where we need to focus."
"We have a saying, if you don't write down your goals then they're just daydreams," adds Lincoln.
There are changes likely in the next decade or two, including the prospect of handing the business over to the next generation. Lance remains upbeat about the future of the farm and the business.
"If you don't think about what's ahead, you get left behind," says Lance. "We've already been making decisions that will keep the family business together and in place for the next generation."
"The fact we have a succession plan is a competitive advantage," adds Lincoln. "Sustainability equals longevity and is a balance across the environment, community and business."
Lance enjoys a strong relationship with the team at MGs and said he appreciates the support.
"I work closely with Andrew Cross and get along well with the MG Marketing reps in the branches," says Lance. "The relationship is pretty trusting. We know where we stand, and they do the best for us each day."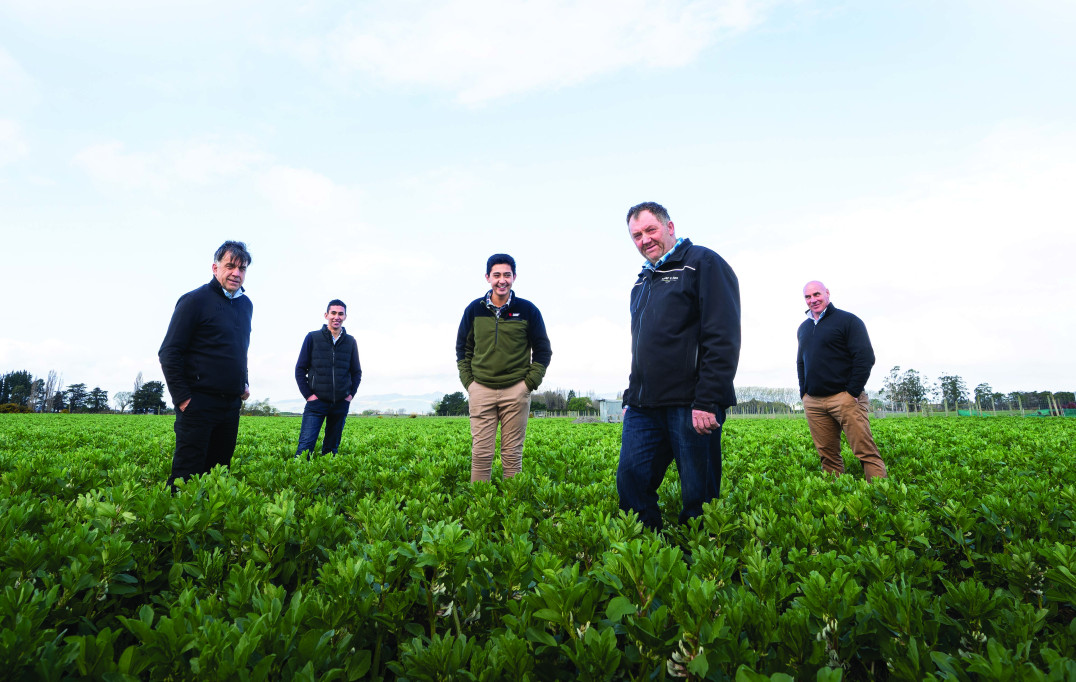 Top Picture: Lincoln Roper, Douglas Roper & Lance Roper
Bottom Picture: MG Representative Roger Georgieff, Lincoln Roper, Douglas Roper, Lance Roper & MG Representative Andrew Cross.